🎉 Join us for the second Data Jam of the semester at the Human Data Interaction Lab! 📅
We're thrilled to continue our series of Data Jams. In this installment, we present a screening of the documentary 'Typeface design - Jonathan Hoefler' featuring the renowned typeface designer Jonathan Hoefler and his groundbreaking work at his typeface design studio. 🖋️
The documentary episode, which was nominated for a Primetime Emmy Award, constitutes the sixth and final part of the Netflix documentary series 'Abstract: The Art of Design'. The documentary dives into the fascinating phenomena that shape our modern alphabets while following the development of a new typeface from start to finish.
After the screening, there will be a short exercise related to typeface design to put the content of the documentary into practice.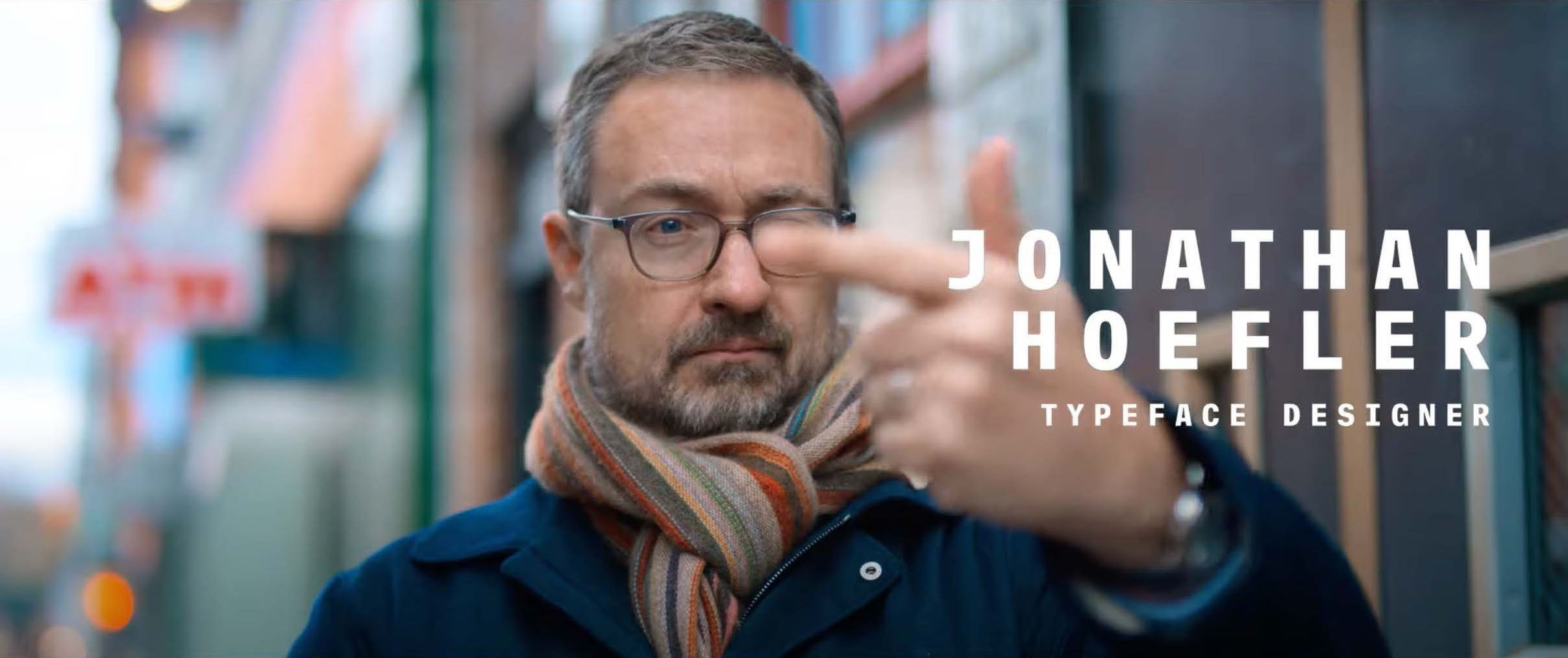 Schedule
We loosely follow this plan but are open to drop-ins as time permits.
| | |
| --- | --- |
| 16.00 | Welcome to the Data Jam |
| 16.15 | Screening of 'Typeface design: Jonathan Hoefler' (with refreshments) |
| 17.00 | Informal discussion and bio-break |
| 17.15 | Short typeface design exercise (bring your laptop) |
| 17.45 | Informal discussion |
| 18.00 | See you next time! |
Expectations
Keeping with the jam narrative, we aim for this event to be fun and engaging, and to allow us to meet fellow people with interests related to human data interaction.
Have fun
No preparation needed - anyone can join!
Discuss perspectives of human data interaction and beyond